David Stark, PI, University of Warwick and Columbia University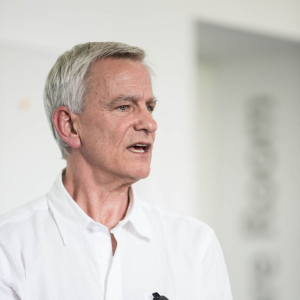 David Stark is a leading economic sociologist. He is Professor of Social Science at the University of Warwick and Arthur Lehman Professor of Sociology at Columbia University. His book, The Sense of Dissonance: Accounts of Worth in Economic Life (Princeton University Press 2009) is an ethnographic account of how organizations and their members search for what is valuable. Ongoing projects include experimental research to examine how ethnic diversity disrupts conformity and deflates price bubbles; network analytic studies on team formation in creative fields; and research on how the social structure of attention shapes valuation. His CV, publications, papers, course materials,"silent lectures," and other presentations are available at davidcstark.net.
Simone Ferriani, Senior Researcher, University of Bologna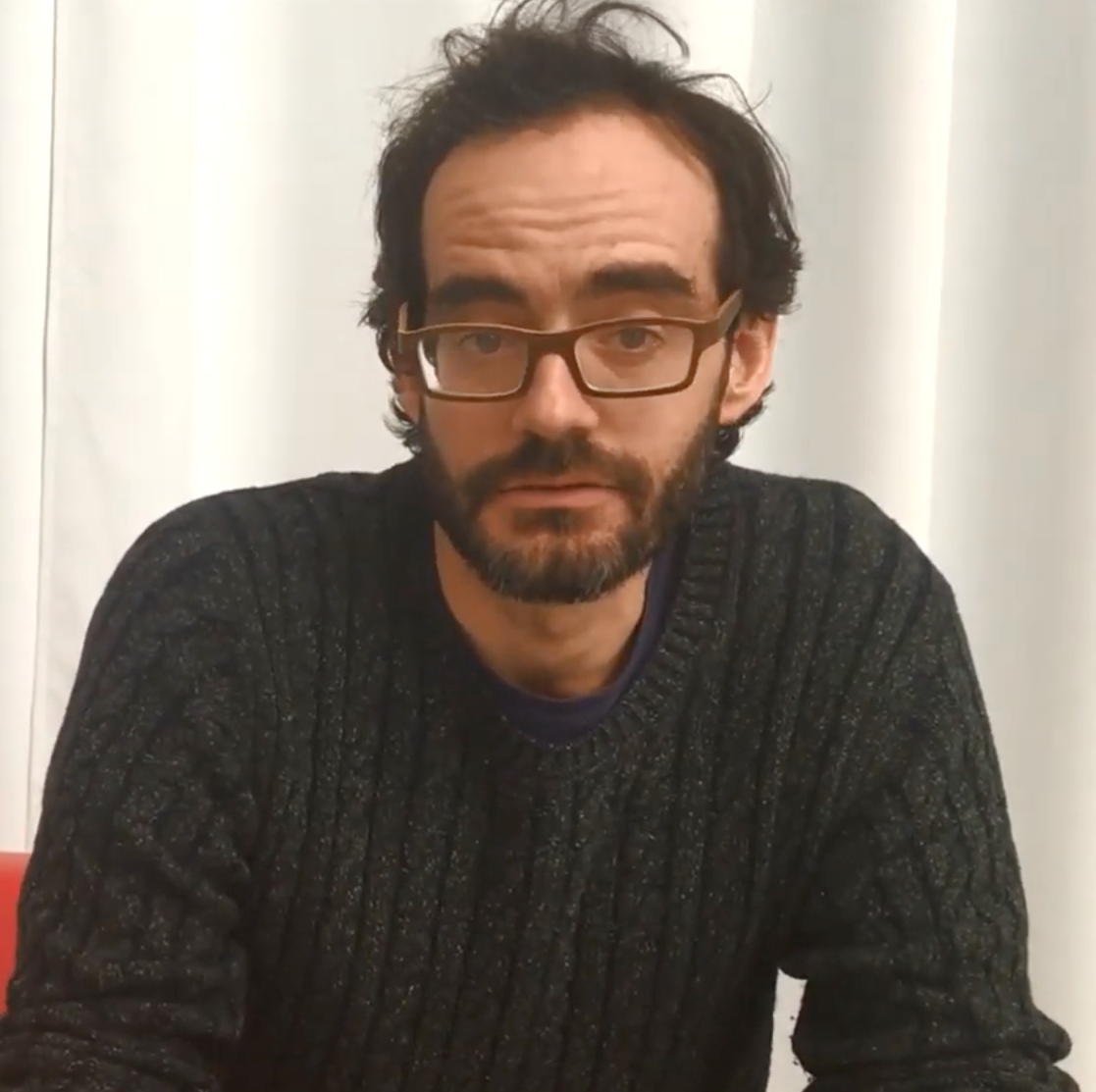 Simone Ferriani is Professor of Entrepreneurship at the University of Bologna and a lifetime member of Clare-Hall College in Cambridge. His research interests include entrepreneurship, creativity, processes of evaluation and social networks. His works have been published in various international journals and books. He is the Scientific Director of the Green Energy and Sustainable Businesses MBA of the Bologna Business School. Starting from 2015 Simone is also the founder and Scientific Director of UNIBO Launch Pad, the first Italian entrepreneurial acceleration program designed to foster the talent and competences of young academics and researchers with innovative ideas rooted in their research findings.
Sheen Levine, Senior Researcher, University of Texas-Dallas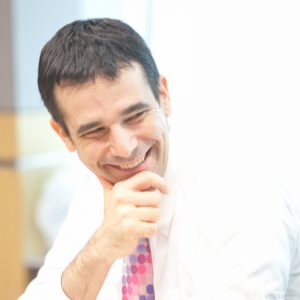 Sheen Levine is a leading strategy scholar. His research interests regard the areas of behavioral strategy, social networks and evolutionary cooperation, with a focus on error detection and cognitive capabilities. The findings of his research have a wide-reaching impact, and have been broadly featured in print, radio and television on all continents around the world. He regularly collaborates with scholars from diverse disciplines, entrepreneurs and company members, and also engages his audience on social networking sites and online platforms. His research activities have been conducted at and supported by grants from Massachusetts Institute of Technology (MIT), Columbia University, University of Pennsylvania, and University of Texas at Dallas, as well as the European Union and the Hong Kong research council. More information on his research and teaching activities is available at http://www.sslevine.com.
Noortje Marres, Director, Senior Advisor, University of Warwick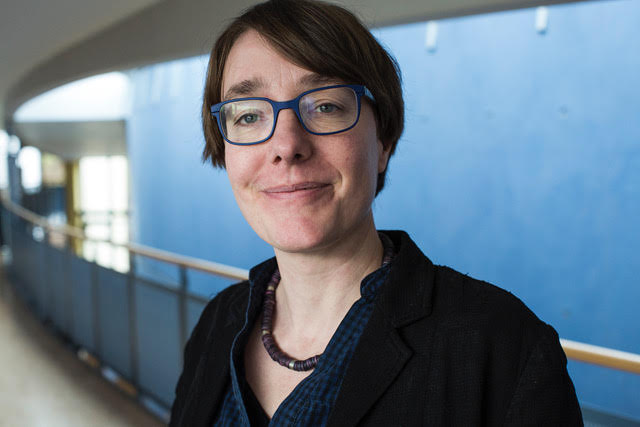 Noortje Marres is a leading figure in the Science and Technology Studies. At the University of Warwick she directs the Centre for Interdisciplinary Methodologies (CIM). Her work investigates issues at the intersection of innovation, politics, environment and everyday life: problems of participation in technological societies; living experiments; the changing relations between social science and social life in a digital age. She also contributes to methodology development, in particular issue mapping. As the Director of CIM, Professor Marres serves as senior advisor to our ERC-sponsored project. More info at: http://noortjemarres.net/
Celia Lury, Senior Advisor, University of Warwick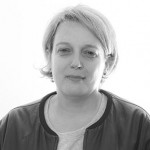 Celia Lury is a leading figure in the Sociology of Culture. From her early work on the materiality of culture, she developed an interest in the study of brands. More recently she has been working on problems of valuation and on new methods in the social sciences. She has been conducting research on new forms of personalization, especially referring to digital culture on the web and the proliferation of scores to measure social influence. As the former Director of CIM, Professor Lury serves as a senior advisor to our ERC-sponsored project.
Balazs Vedres, Senior Research Fellow, University of Oxford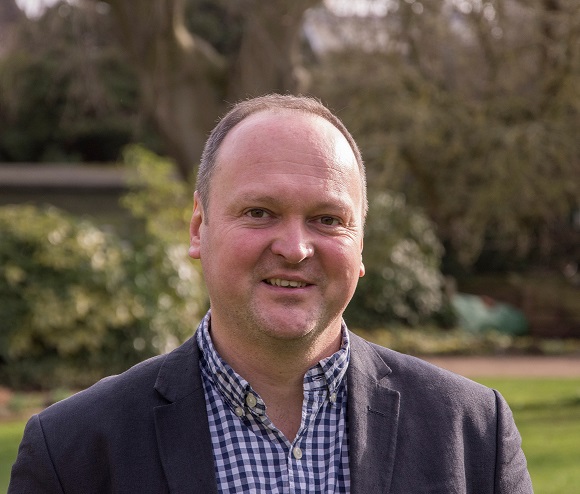 Vedres' research furthers the agenda of developing network science with social theoretical insight. His research results were published in the top journals of sociology, with two recent articles in the American Journal of Sociology developing the pragmatist notion of structural folds: creative tensions in intersecting yet cognitively diverse cohesive communities. Vedres' recent research follows entrepreneurs, video game developers, jazz musicians, programmers, and graphic designers as they weave collaborative networks through their projects and recording sessions, analyzing questions of the sources of creativity, gender inequality, and the historical sustainability of innovation systems. In another line of work, Vedres has analyzed historical network evolution in the areas of transnational civic activism, politicized business groups, and the evolution of global economic flows.
Matteo Prato, Senior Researcher, ESADE Business School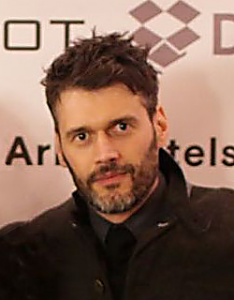 Matteo Prato is Associate Professor at ESADE Business School. He holds a PhD and Master of Research in Management from IESE Business School, where he also served as post-doctoral researcher. He has been visiting researcher at Stanford University and Columbia University. His research employs sociological methods and concepts to gain a deeper understanding of organizations and market behavior. His current research focuses on the interplay between social structures and competitive dynamics of imitation and differentiation, with particular emphasis on the processes of valuation and attention allocation.
Linda Li, Graduate Research Assistant, University of Warwick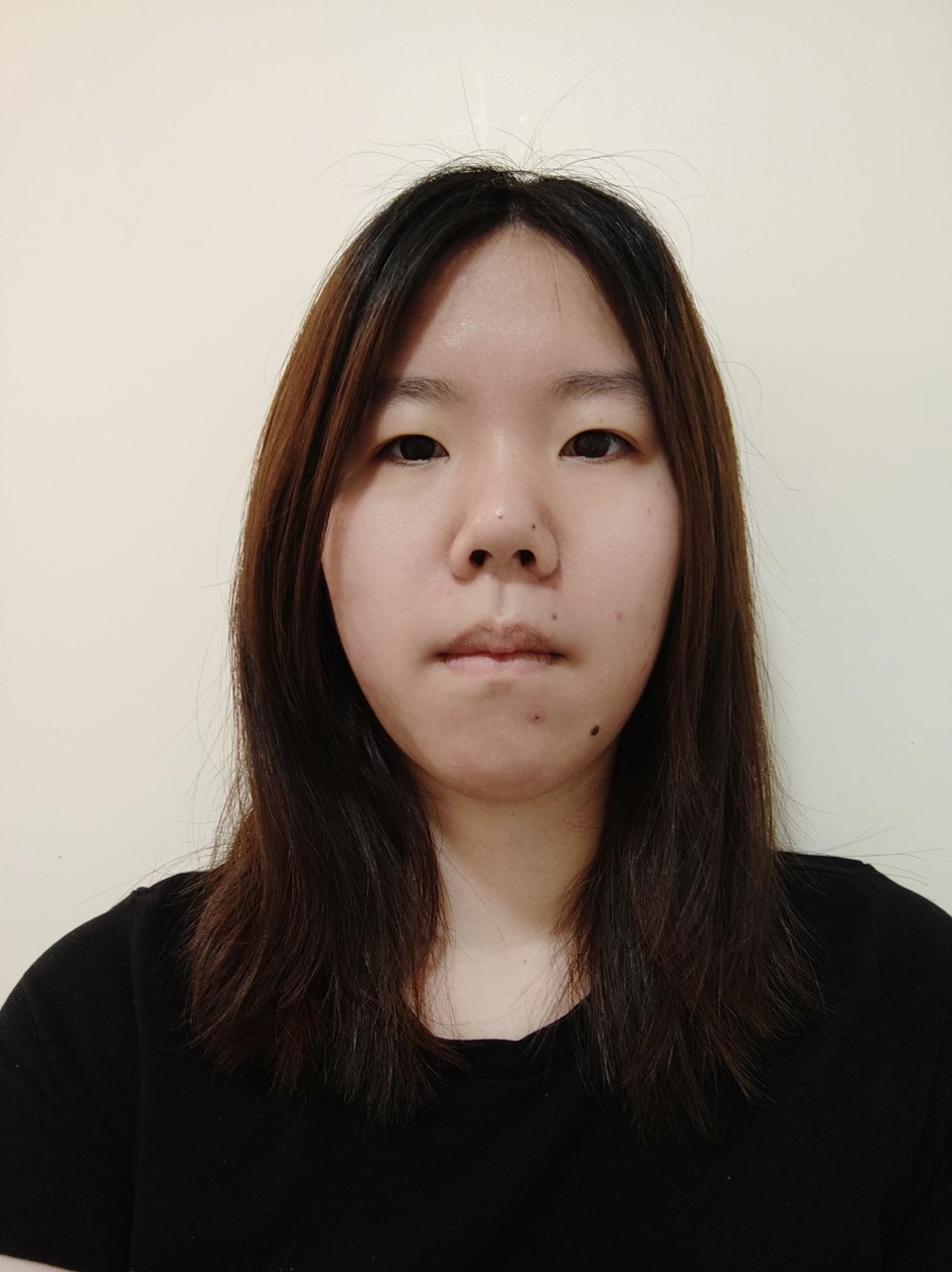 Linda is a Graduate Research Assistant at the University of Warwick, and also a DPhil student in social data science at Oxford Internet Institute, University of Oxford. Her dissertation research investigates how and why automated accounts impact civic activism on social media through three dimensions: social network, media agenda and strategic communications. Her broader research interests include contentious politics, social network analysis and agent-based modelling.
Donato Cutolo, Postdoctoral Fellow, University of Bologna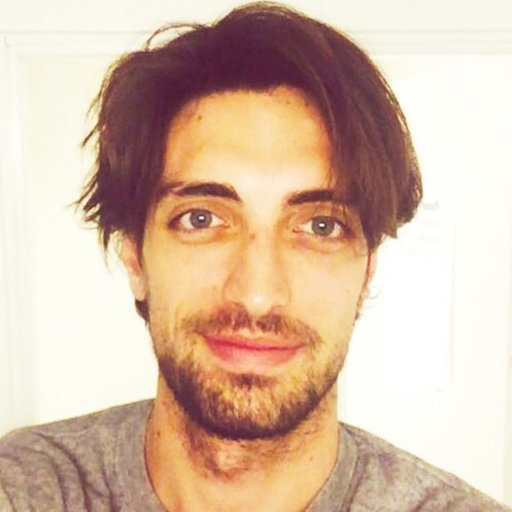 Donato Cutolo is a postdoctoral research fellow at the University of Bologna and a PhD candidate in Management at the University of Bologna. He has been a visiting scholar at the MIT Sloan School of Management. His research touches upon several areas at the intersection of economic sociology, entrepreneurship, and strategic management, including: 1) social evaluation processes of atypical and unconventional actors; 2) narratives and linguistic; 3) digital platforms and entrepreneurial dynamics. In his latest project, he is using a mix of quantitative analysis and topic models to investigate how atypical crafters selling their products on digital platforms can leverage different narrative strategies to elicit market attention.
Denise Falchetti, Postdoctoral Fellow, University of Bologna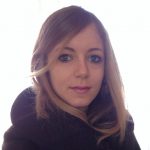 Denise Falchetti is a postdoctoral research fellow at the University of Bologna, and also a visiting scholar at NYU Stern School of Business (USA) since January 2016. As a PhD student she has also visited Cass Business School in London. She got her PhD in Management at the University of Bologna. Her research activity is on social evaluation processes focusing on three main topics: creativity, entrepreneurship, and innovation. For her dissertation project, she employs experiments to look at how personal traits, social factors and ideas' framing affect the processes of novelty evaluation.
Giovanni Formilan, Lecturer in Creative Industries, University of Edinburgh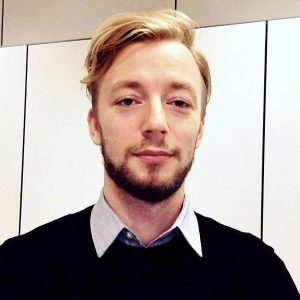 Giovanni Formilan is a Lecturer in Creative Industries at the University of Edinburgh Business School. His research focuses on creativity and innovation dynamics, with particular attention to the processes of development, classification, and reception of creative identities. His interest in diverse analytical strategies has led him to develop research agendas that involve a variety of qualitative and quantitative methods. He has been a research fellow at CIM (University of Warwick), and visiting scholar at the Center on Organizational Innovation (Columbia University) and Freie Universitaet Berlin, Germany. In 2016 he co-founded Level Up, a startup that develops innovative methodologies for the teaching of physical sciences.
Charlotte Reypens, Postdoctoral Fellow, University of Warwick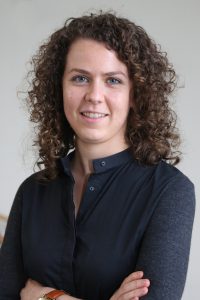 Charlotte Reypens is a postdoctoral research fellow at the University of Warwick. She completed her PhD at the University of Antwerp (Belgium). During her PhD research, she studied how multiple, diverse stakeholders collaborate in innovation networks to create value. She used a variety of qualitative and quantitative research methods to address the topic and collected interview and survey data from one of the largest public-private partnerships in the life sciences. During the last year of her PhD, she went on a research exchange at the University of Texas at Dallas. Here she used experimental methods to study individual decision-making. To support her PhD research, she was awarded scholarships by the Research Foundation Flanders and the Fulbright Commission. An important feature of her PhD research was to study how functional diversity influences performance in collaborations between different stakeholders. Together with Professor David Stark and Professor Sheen Levine, she will now examine a different type of diversity using experimental methods, i.e., ethnic diversity.
Raquel Pruna, Postdoctoral Fellow, ESADE Business School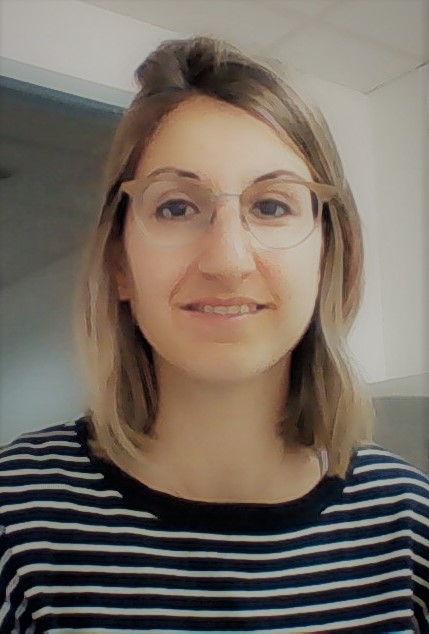 Raquel Pruna is a postdoctoral research fellow at ESADE Business School. She holds a Ph.D. in Engineering and Applied Sciences from Universitat de Barcelona. Her Ph.D. research involved materials science, electrochemistry and biomedical engineering, but her interests evolved towards data science and its application to economical sociology. She has been visiting student at the Institut des Sciences Analytiques in Lyon (France), the Institut de Química Avançada de Catalunya (IQAC-CSIC) and the Institut de Ciència de Materials de Barcelona (ICMAB-CSIC).
James McNally, PhD Student, University of Warwick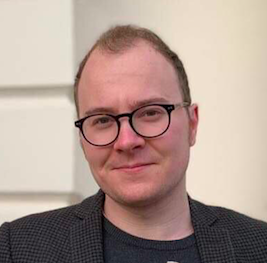 James McNally is a PhD Student at the Centre for Interdisciplinary Methodologies (CIM) at the University of Warwick. His PhD project uses case studies and a combination of historical, philosophical and sociological research methodologies to explore technological controversies. His research focuses on the ways in which technological innovations and disturbances come to be registered and represented, on how these events are interpreted through social and political issues, and on how ideas of the normal and the abnormal emerge and operate in technological societies. His broader research interests include social -epistemology and -ontology, and science and technology in society.
Nina Pohler, PhD Student, Humboldt-Universität zu Berlin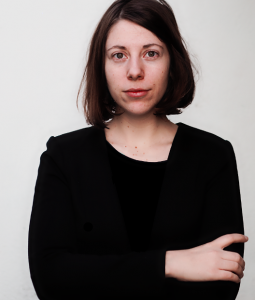 Nina Pohler is a PhD Student in Sociology at Humboldt-Universität zu Berlin and a Research Associate at the CityScienceLab, Hafencity Universität Hamburg. Her PhD project is on coordination and valuation practices in alternative organizations and worker cooperatives. In 2017 she received a fellowship from the German Academic Exchange Fund (DAAD) to do fieldwork in London, where she stayed as a Research Fellow at the Political Economic Research Center (PERC), Goldsmiths. Her research interests include organization studies, economic sociology and valuation studies. As a trained software developer, she is also interested in the interrelation between algorithms and the society. She is working on a project on governance in cryptocurrencies. Twitter: @NinaPohler
Elizabeth Watkins, PhD Student, Columbia University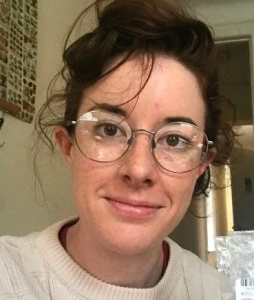 Elizabeth Anne Watkins is a PhD Student in the Communications program at Columbia University, and a member of the Columbia Center on Organizational Innovation. She holds a BA from the University of California-Irvine and a Master of Science from MIT, and spent two years as a case writer and researcher at Harvard Business School. As an organizational ethnographer drawing from science and technology studies as well as human-computer interaction, she uses qualitative methods to study risk and information security in the platform economy. Her case studies on digital advertising and the sharing economy have been taught at HBS, the Yale School of Management, and the MIT Sloan School of Management. She also works on topics of security vulnerabilities in artificial intelligence and machine learning systems as a Research Analyst at Data & Society. More on her work can be found at ElizabethAnneWatkins.com.
Sangeetha Bharath, Undergraduate Research Asssistant, Columbia University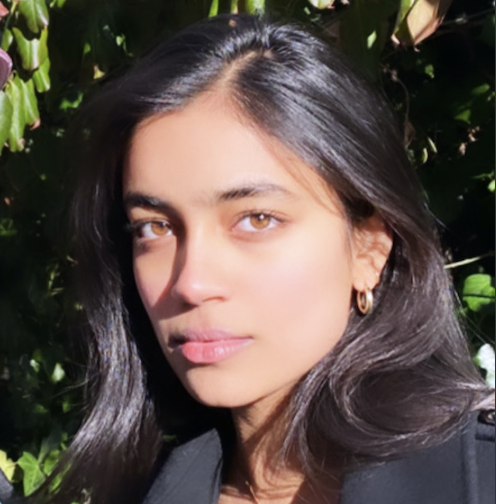 Sangeetha is an undergraduate student pursuing a joint major in Computer Science–Mathematics and Comparative Literature & Society at Columbia University. Her interests in interdisciplinary computational science range from the study of language (e.g. NLP, linguistics, language models) to applications of law to technology. She's fascinated by artificial intelligence and machine learning and is pursuing deeper research into information security and cryptography as part of her course of study. She has also spent time working in software development/engineering in product management and business analyst roles.
Bailey Pierson, Undergraduate Research Assistant, Columbia University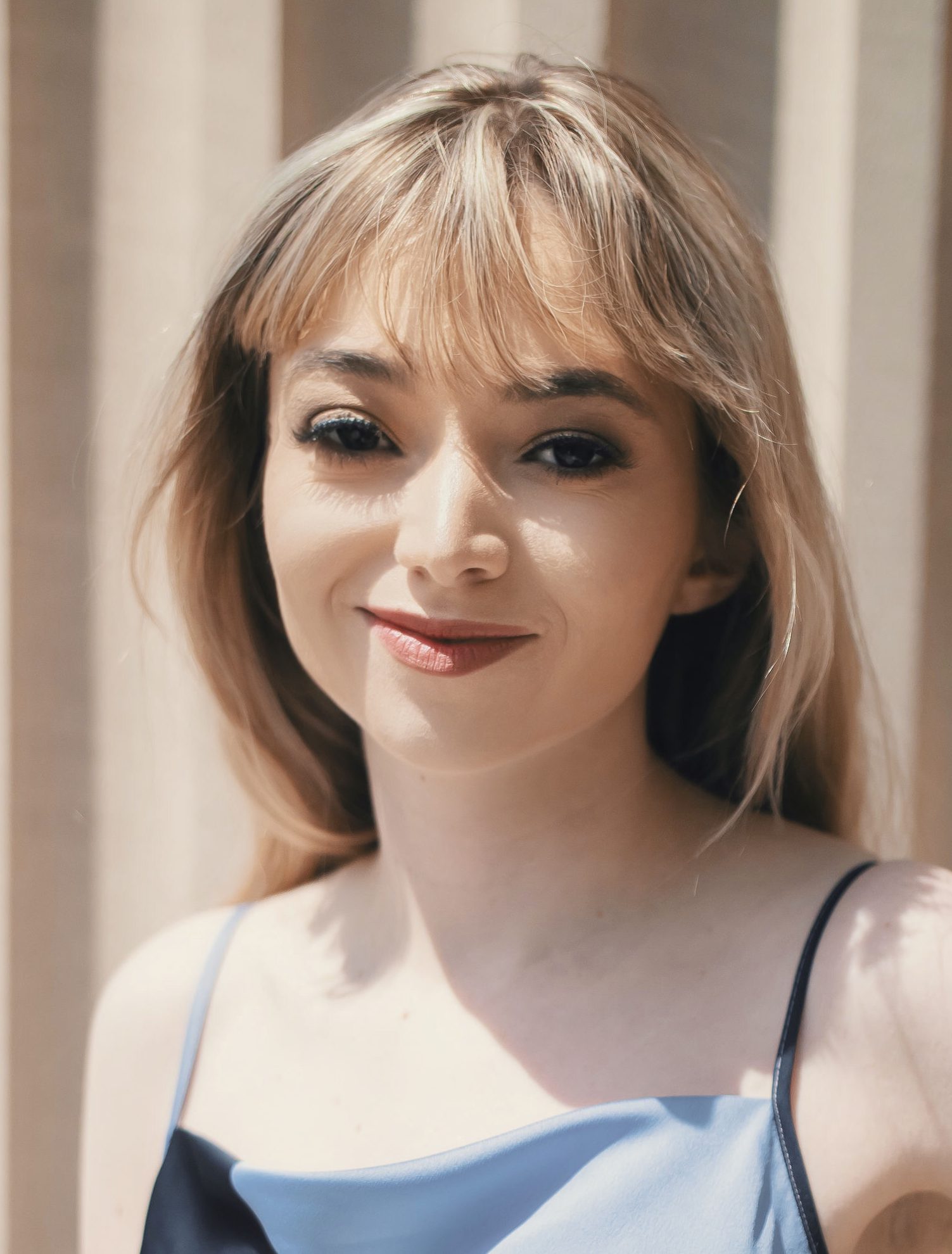 Bailey is an undergraduate student at Columbia pursuing a joint major in Computer Science––Statistics as well as Sociology. She has previously focused on the development of probabilistic models for text summarization at Columbia's Data Science Institute and Amazon.com's Alexa Science organization. Her sociological research interests fall broadly within social stratification, race, ethnicity, and migration studies, as well as computational and historical-comparative methods. Her honors thesis utilizes historical administrative data, as well as new methods in optical character recognition and text summarization, to analyze the determinants of the socio-economic integration of immigrants who received land grants through the Homestead Act of 1862.
Jongho Lee, Undergraduate Research Assistant, Columbia University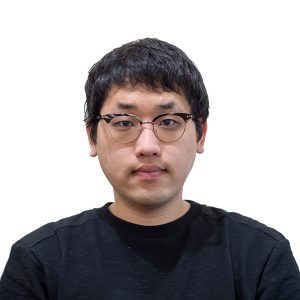 Jongho Lee is an undergraduate student at Columbia University majoring in Computer Science with a focus in Software Engineering and Intelligent Systems. His academic interests extend to multiple disciplines including Computer Science, East Asian Studies, Sociology, and Psychology. His current research interest is concerned with effects of non-technical aspects such as organizational culture in the development cycle of software. Professionally, he has worked as a Product Manager and Software Developer at Educast, a Seoul-based E-learning startup, and a Data Analyst Intern at LINA Korea, a Cigna Company.
Cassidy Mayeda, Undergraduate Research Assistant, Barnard College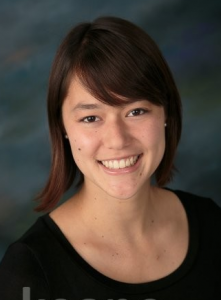 Cassidy Mayeda is an undergraduate at Barnard College majoring in American Studies with a focus in technology and digital humanities. She has a broad set of research interests including video gaming, algorithmic bias, and inequality in technology access and social involvement. Computer science, art history, gender and race studies also influence her multidisciplinary approach.